Pastor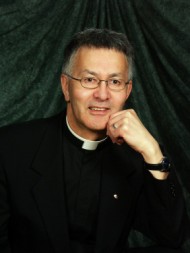 Life at St. Anthony of Padua Parish during the pandemic

Life has undoubtedly changed for all of us since COVID 19 made its debut in Winnipeg.  Here in the parish, there are no public Masses, no catechism and no meetings.  The church is presently still open for individual prayer.  During week days, the church is open from 9 am to 3 pm.  Exposition and adoration of the Blessed Sacrament is from 9 am to 12 noon.  Please use the office door and in the church, maintain social distance from others.  On 

Sunday

, the church is open from 9 am to 12 noon with exposition and adoration of the Blessed Sacrament during that time.  The front doors of the church will be open on Sundays.  I am offering daily Mass in private, for your intentions.
Renovation of the adoration chapel in the gathering area is happening at an ideal time, since the church is not open for public Masses.  The contractor informs me that there maybe some difficulty in procuring the hard ware for the glass doors and windows due to the pandemic.  If so, that important aspect of the renovation maybe placed on hold until we come out of this time of tribulation.
Those who have eyes to see, ears to hear and hearts that understand, will realize that this is a time to fast and pray, not just for the corona pandemic, but also for the moral pandemic in our families, cities and country.  The doors of mercy are still open.  Respond to God's plea, repent, do penance and pray.  I am praying daily for you.  Father Dominic
–
We welcomed Fr. Dominic Yuen to our Parish July 3, 2012.
Father Dominic was born and grew up in Brandon. He received all of his sacraments of initiation as well as celebrated one of his first masses at St. Augustine's Church. He received his diploma in Psychiatric Nursing at the Brandon Mental Health Center where he worked for some fourteen years. He received his Bachelors Degree at the Brandon University and his Masters of Divinity at the University of Western Ontario in London, ON. A graduate of St. Peter's Seminary in London, Father Dominic served as assistant at Holy Rosary Parish in Winnipeg and as pastor in Russell and Rossburn until being sent to St. Augustine's as pastor in July, 2006. Father Dominic attributes his relationship with Jesus Christ and his early spiritual development to his mother, the priests of St. Augustine's and to many of the Sisters of Our Lady of the Missions whom he holds with deep affection. Father considers it an awesome privilege to have been able to serve his home parish as pastor.  On July 3, 2012, Fr. Dominic has been appointed Pastor of St. Anthony of Padua Parish (WK) in Winnipeg.
Read more »
Mass Schedule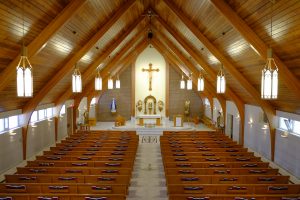 Due to the COVID-19 virus, all Masses have been cancelled until April 26, 2020.  As suggested by the Archbishop in the memo issued March 18, 2020, our church will be available for personal prayer Monday – Friday 9am – 3pm (please use the office door) and Sunday 9am – 12pm (front church doors) for personal prayer.
Live-streamed Masses and Holy Week: The Archbishop will celebrate a private Mass each Sunday from the Cathedral at 11:00 am, "live-streamed" at our Archdiocesan Website www.archwinnipeg.ca. This will begin Sunday, March 22nd and will continue throughout the duration of these protocols. Holy Week celebrations live stream times: Palm Sunday – 11am, Holy Thursday – 7:30pm, Good Friday Service – 3pm, Easter Vigil – 8pm, Easter Sunday – 11am
Location: 250 Burrin Ave, Winnipeg, MB  R2V 1E5
stanthony@mymts.net
Saturday 4:00pm, Sunday 9am and 11am, Please click read more for more details or see the calendar under the Events tab for the schedule.
Read more »
History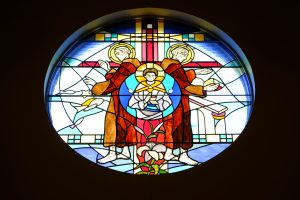 In 1915, there were some ten Roman Catholic families in West Kildonan who attended church.  The mass was ….
Read more »